How about strolling through Kyoto in a Kimono? Free hair arrangement available (for women only)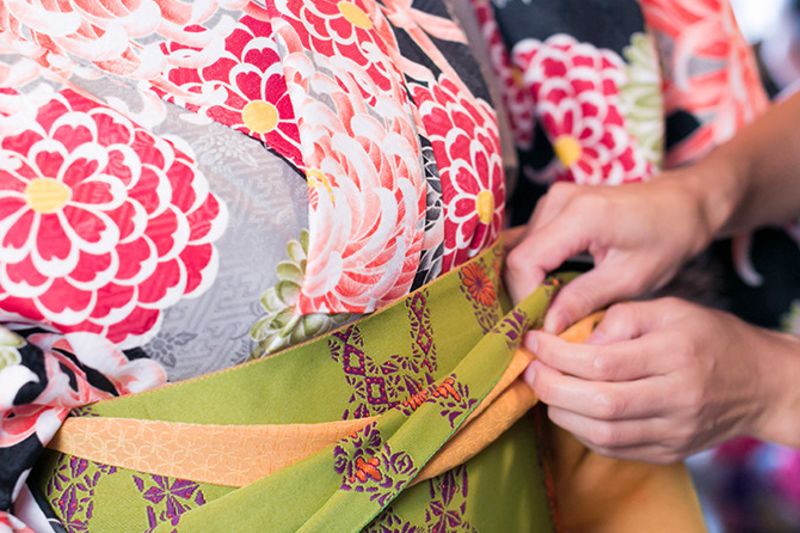 PRICE FROM JPY 4,400 PER PERSON
How about strolling through Kyoto in a Kimono?
★NAZUNA Kyoto Nijo-jo Special Plan★ Rental service for kimono (including help with dressing) is now available at our inn.
Highlights:
Woman & Man's Plan 9,350 Yen
Women's Plan 6,050 Yen / guest(s)
Men's Plan 4,400 Yen / guest(s)
Children's Plan 3,850 Yen(3~10 years old)※Only in some facilities
Tabi socks are offered as complimentary gifts.
Free hair arrangement available (for women only)
Each plan includes kimono, obi sash, zori shoes, tabi socks, and a handbag. Dressing takes 40 minutes per person.
To keep in mind:
Cancellation on the date of reservation will result in full charge.
Please note that as we have a limited selection of patterns and colors, you may not be able to choose your favorite kimono.
This rental service is not available for pregnant women.
Our kimono selection for small children is somewhat limited.
Please allow us to consult with you in the event that we may are not able to meet all your requests.
Please return the kimono to the front desk on the day following your rental.