Accommodates up to 4 guests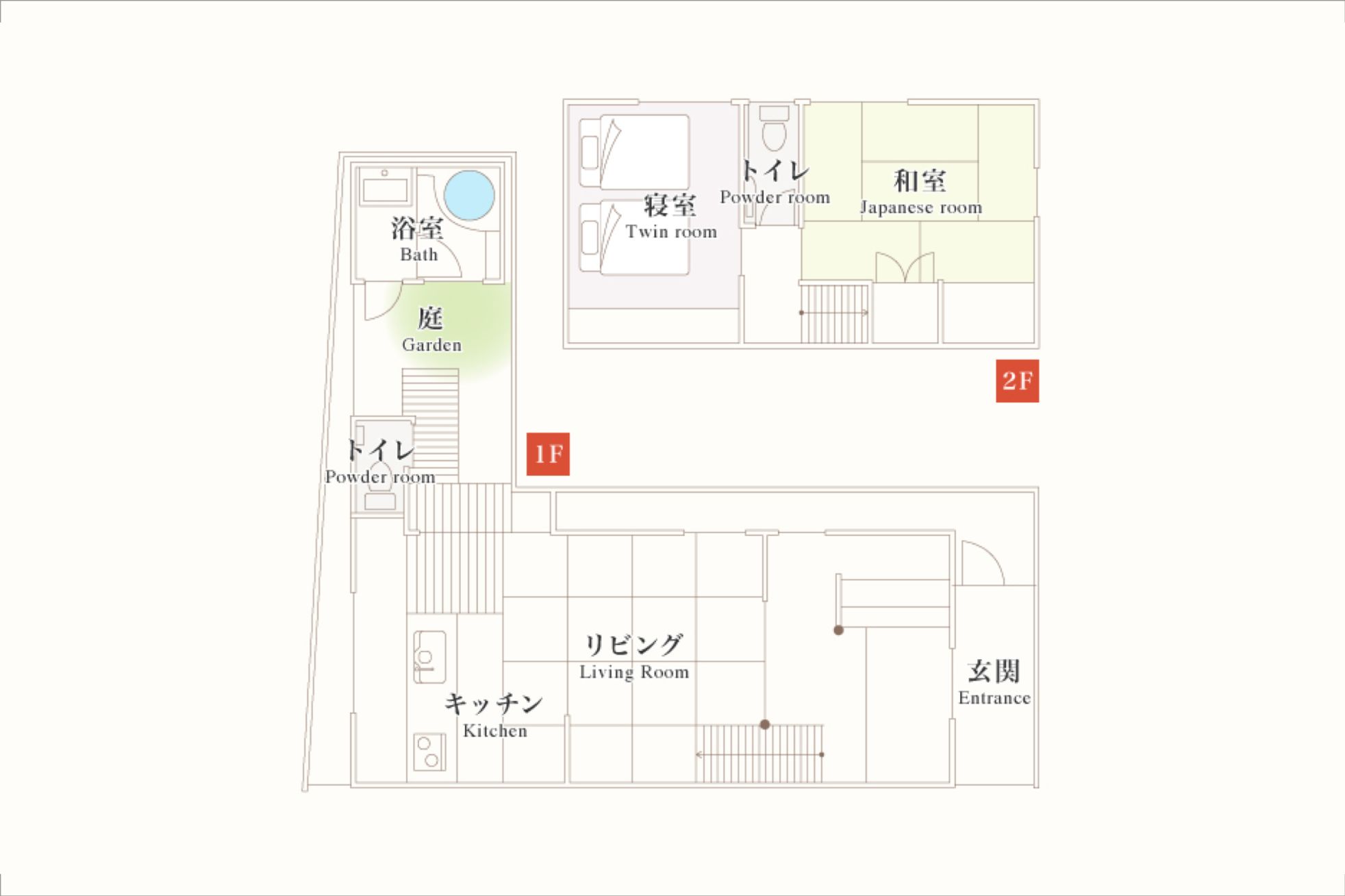 <Notice regarding preventive measures against COVID-19>
Nestled in Gion, Kyoto's most famous "Geisha" district, Kiraku Kyoto Gion is a private villa offering two contrasting types of traditional Japanese baths.
On the ground floor, through the tatami living room, you will encounter a garden with a outdoor ceramic bath.
Cross through the garden and open the door to find a "Goemon" or traditional iron bath with origins in Kyoto.
Wander upstairs to find a king size bed, as well as room to lay futons if you are traveling as a group.
Enjoy a leisurely stay in Kyoto's festive yet serene, ancient center of traditional entertainment.
* This is a private villa style stay. For Ryokan style stays, please see stays that indicate "Ryokan."
詳細

keyboard_arrow_down

Dining

keyboard_arrow_down

About the Neighborhood

keyboard_arrow_down

Central Kyoto

Kyoto

From the Imperial Palace and Nijo Castle in the north to Kyoto Station in the south, Central Kyoto is where you can enjoy both ancient and modern Kyoto.

Map & Direction

keyboard_arrow_down

Kiraku Kyoto Gion

46-10 Bishamoncho, Higashiyama-ku Kyoto 605-0812

NEARBY STATIONS & AIRPORTS

11 minutes on foot from Gion-shijo Station of Keihan Main Line

16 minutes by taxi from Kyoto Station

*We do not have on-site parking facilities. Please kindly use paid parking lot nearby if you are travelling by car.

Keep In Mind

keyboard_arrow_down

Accommodates up to:4 guests

Room charge is subject to change.

Children under 5 years old are free up to 2 people(No beds, no meals). Children who are 6 years old or more will be charged as an adult.

Please email us for reservations and other inquiries. Email address: [email protected]
If you absolutely need urgent contact, please call +81 50-5530-8801.

For telephone inquiries, call 9: 00 -21: 00.

Brands

keyboard_arrow_down

"Kiraku" was established to provide travelers a means of experiencing an assortment of undiscovered destinations by staying at a spectrum of traditional Japanese homes, while offering a solution to preserve and revitalize traditional structures across Japan.