Kyoto's long-established "Izusen" catering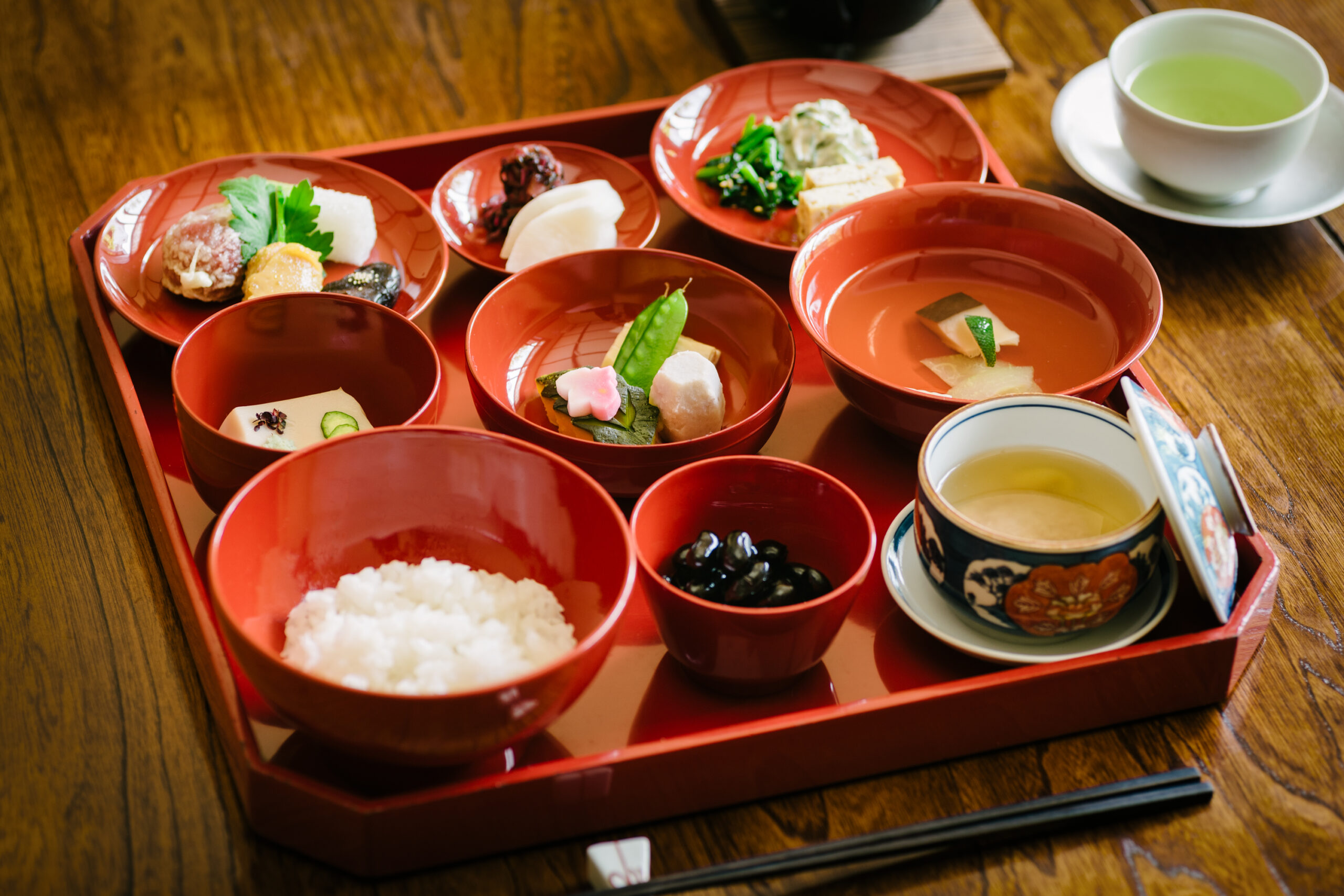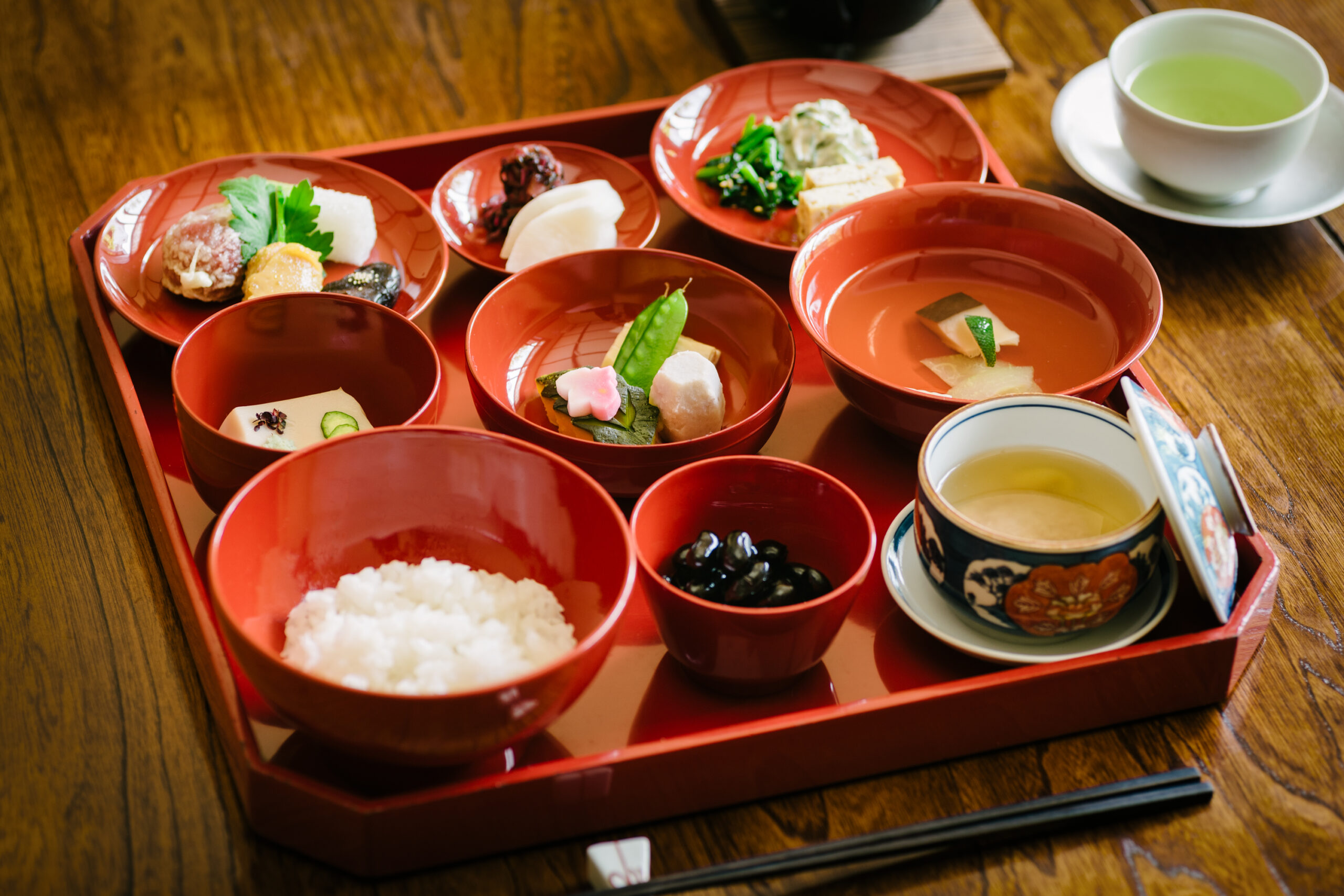 Shojin ryori
According to the teachings of the Buddha, "Shojin ryori" are dishes that use only ingredients such as grains, beans and vegetables instead of meat and seafood.
In addition, in order to improve the taste of the ingredients, the use of seasonings is reduced and the ingredients are used up completely.
Sensen's Shojin Teppachi Ryori is a dish in the shape of an iron bowl that incorporates the flavors of the four seasons, bringing to life the spirit of Zen and the traditions of Kyoto cuisine.
Tools menu
It depends on the season.
Cautionary Notes
Please make a reservation in advance (until 16:00 the day before).
Breakfast contents may change.
*Please let us know in advance if you have any food you cannot eat or are allergic to.
About the Neighborhood
keyboard_arrow_down

Central Kyoto
Kyoto
From the Imperial Palace and Nijo Castle in the north to Kyoto Station in the south, Central Kyoto is where you can enjoy both ancient and modern Kyoto.
Map & Direction
keyboard_arrow_down

Kiraku Kyoto Gion
46-10 Bishamoncho, Higashiyama-ku Kyoto 605-0812
NEARBY STATIONS & AIRPORTS
11 minutes on foot from Gion-shijo Station of Keihan Main Line
16 minutes by taxi from Kyoto Station
*We do not have on-site parking facilities. Please kindly use paid parking lot nearby if you are travelling by car.
Keep In Mind
keyboard_arrow_down
Accommodates up to:4 guests
Room charge is subject to change.
Children under 5 years old are free up to 2 people(No beds, no meals). Children who are 6 years old or more will be charged as an adult.
Please email us for reservations and other inquiries. Email address: [email protected]
If you absolutely need urgent contact, please call +81 50-1807-3013.
For telephone inquiries, call 9: 00 -21: 00.
Brands
keyboard_arrow_down
"Kiraku" was established to provide travelers a means of experiencing an assortment of undiscovered destinations by staying at a spectrum of traditional Japanese homes, while offering a solution to preserve and revitalize traditional structures across Japan.