Enjoy the Chazuke Breakfast with with local ingredients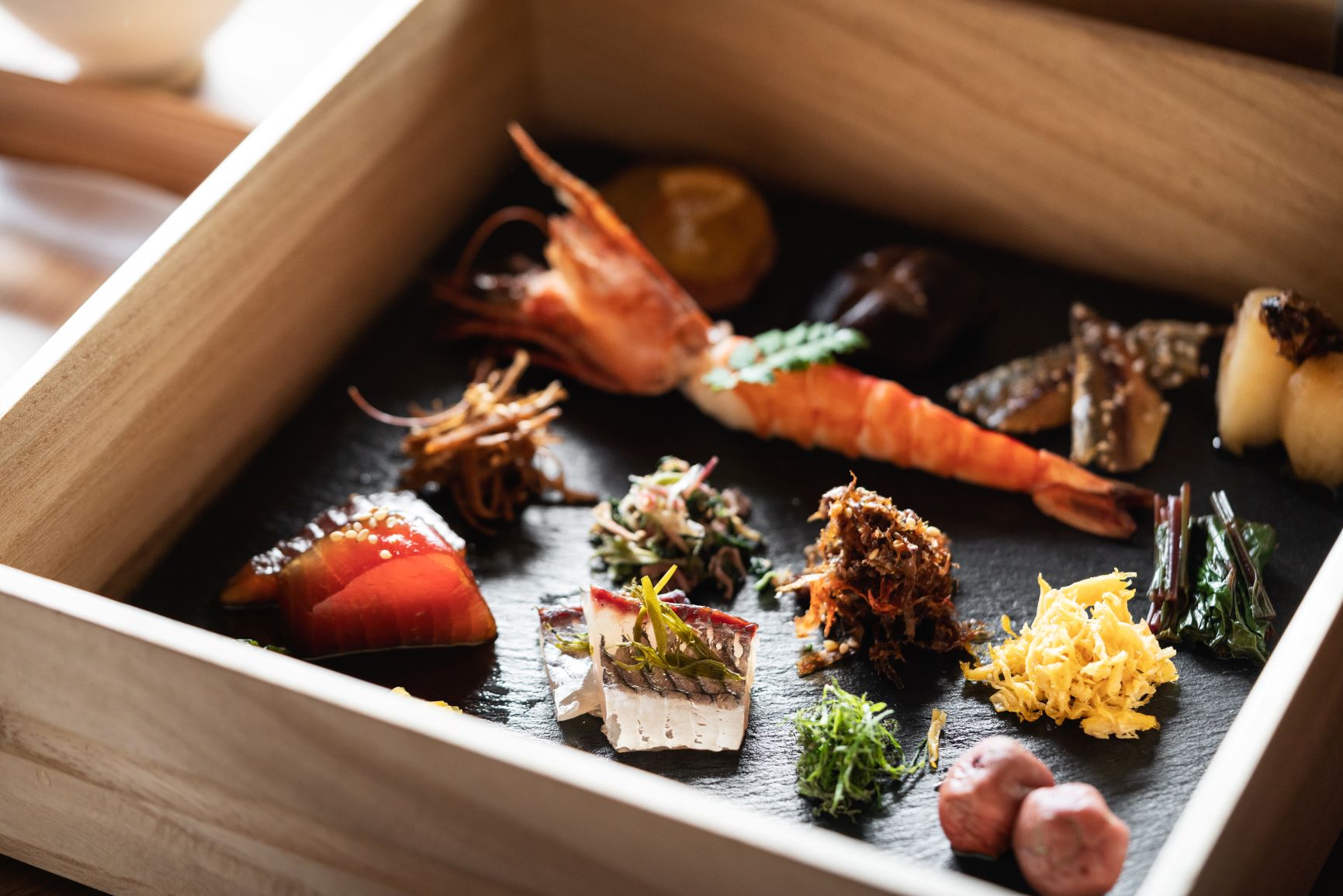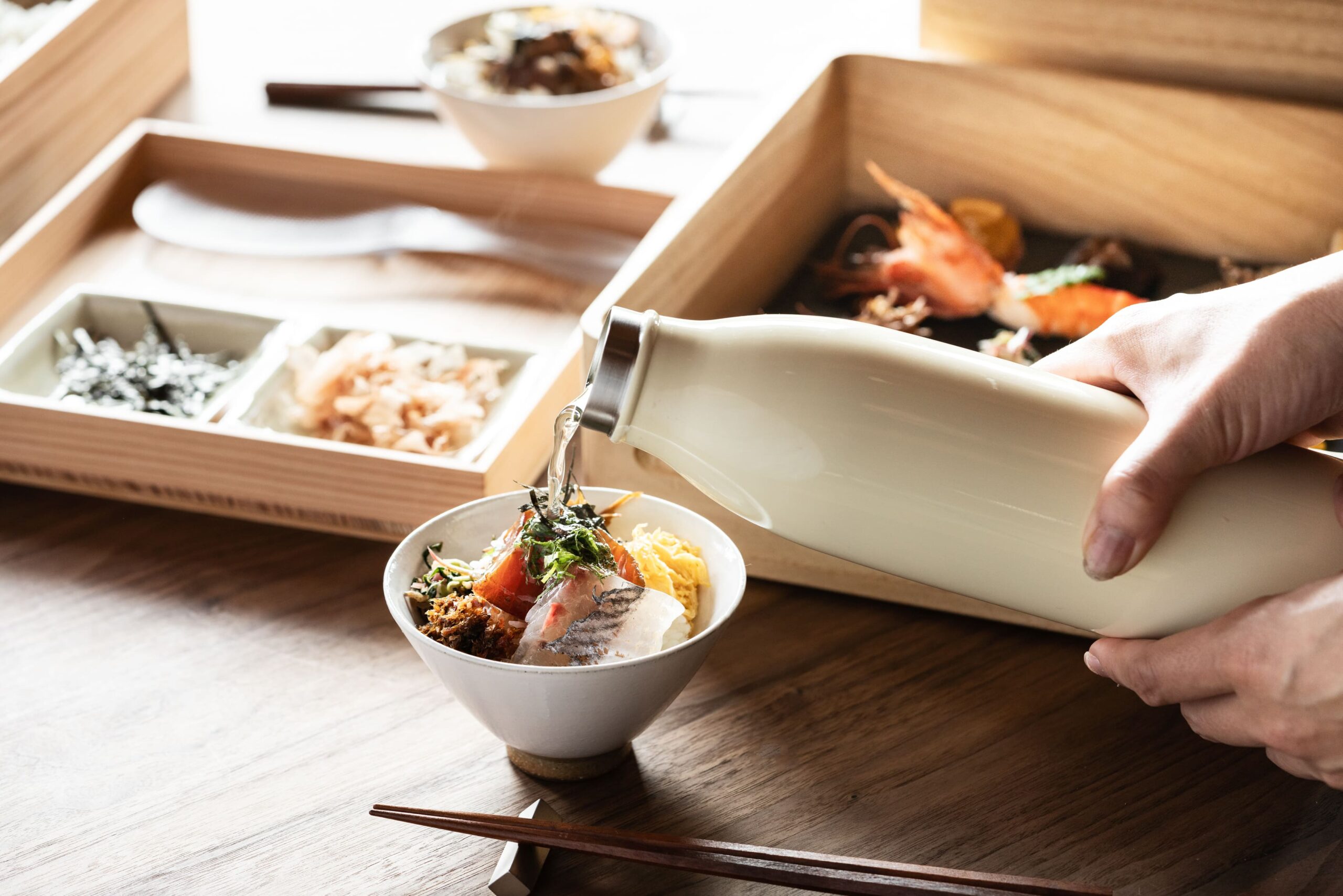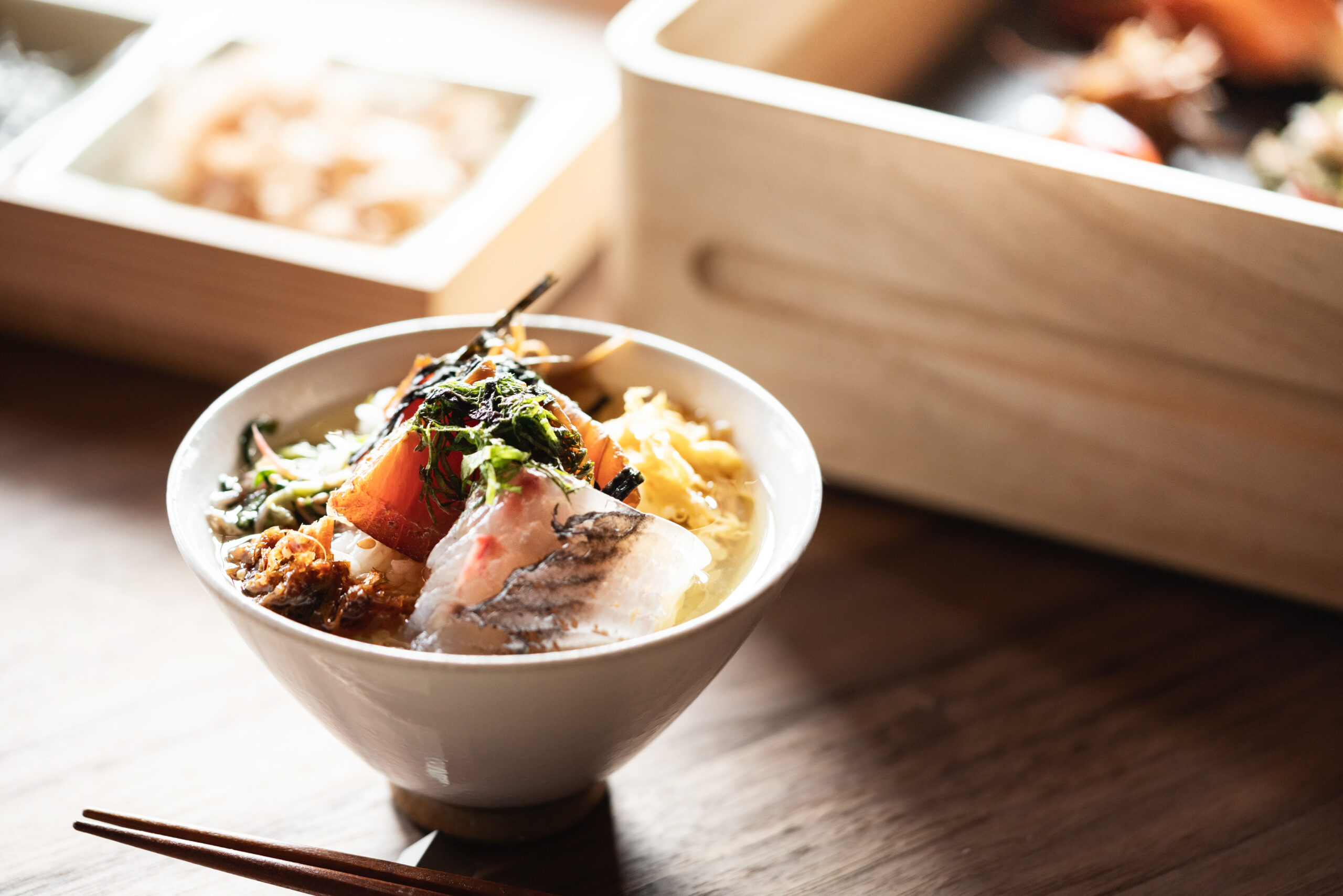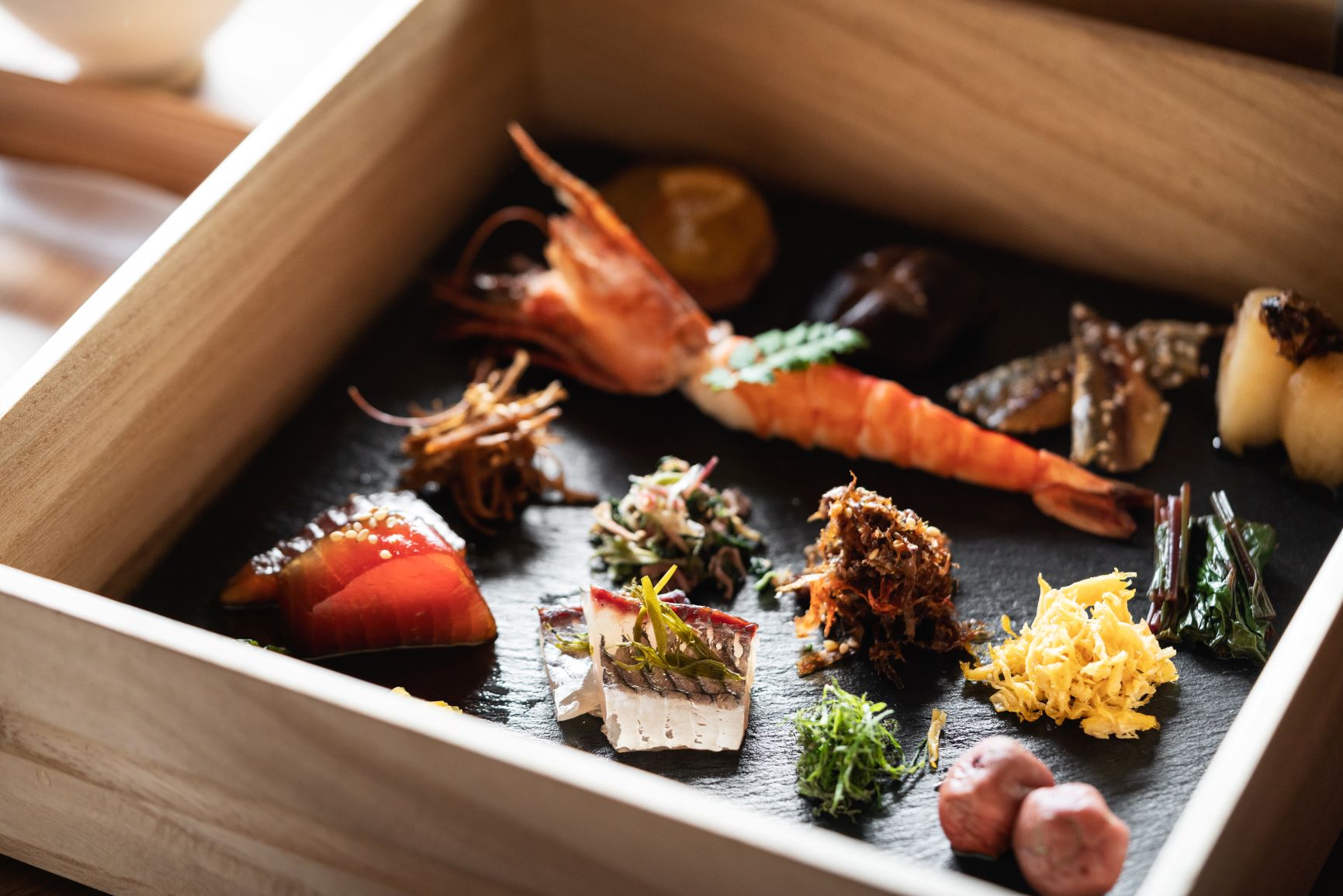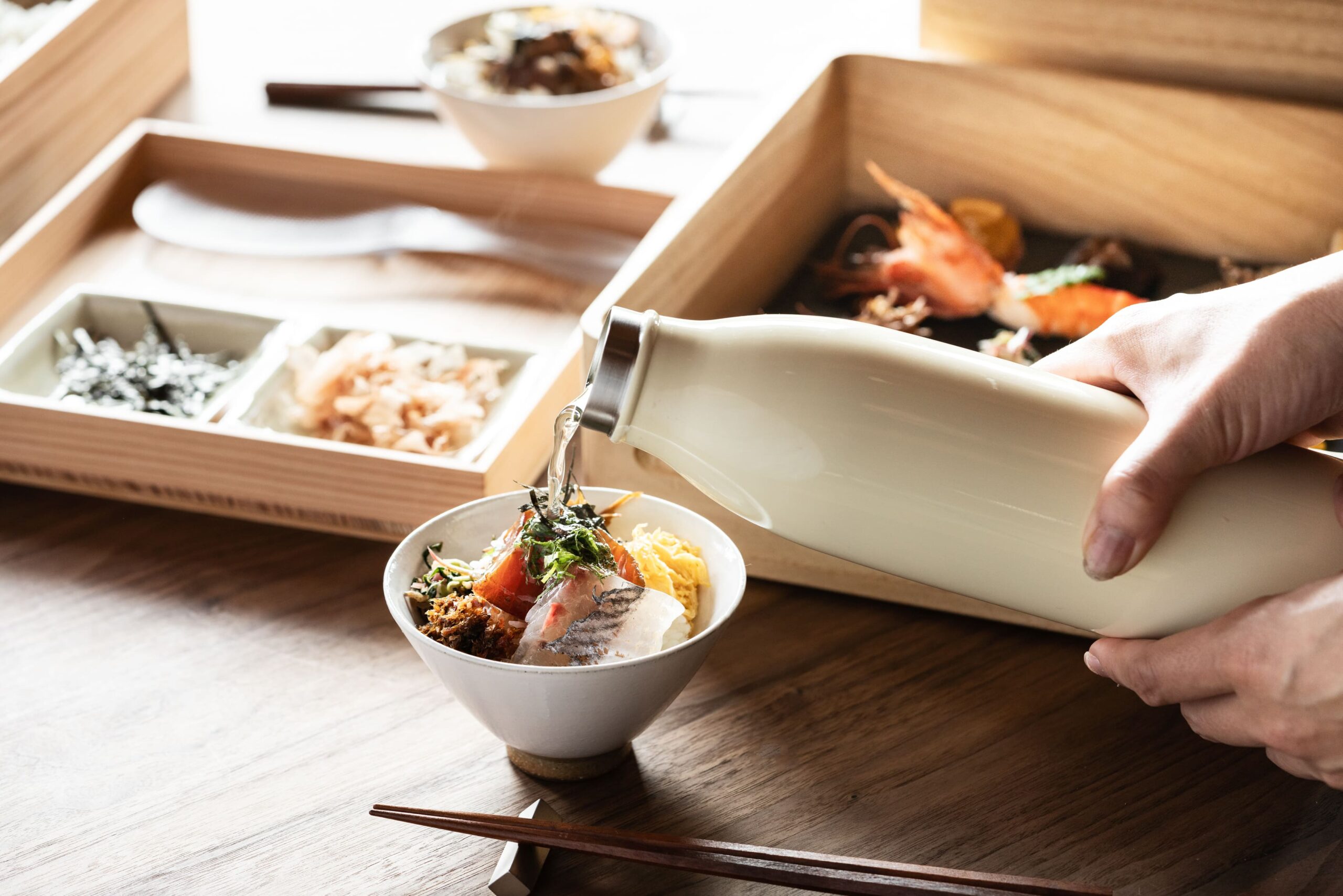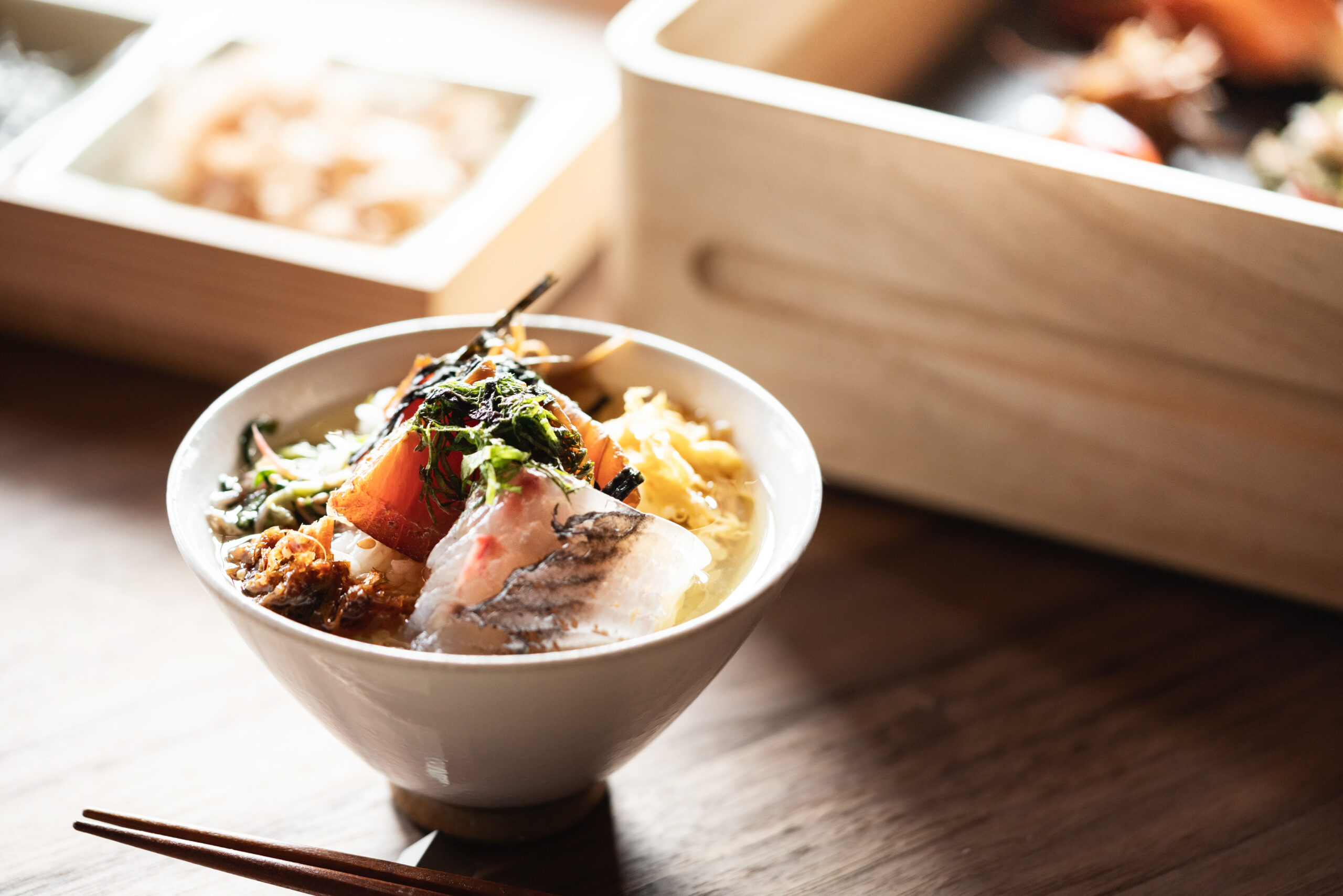 The dashi chazuke with seasonal flavors
It is a breakfast of ochazuke that you can enjoy in your room.
Starting with rice, we are particular about locally produced and consumed ingredients, and cook fresh vegetables and fish wholeheartedly.
We prepare dashi soup and green tea with your meal, so please enjoy ochazuke with plenty of ingredients on rice.
Menu
Breakfast served may differ from what is shown in the above images, according to the seasons.
Notes
If you would like to add it, please be sure to notify the front desk by 10:00 a.m. the day before your stay.
Please let us know in advance if you have any allergies or inedible foods.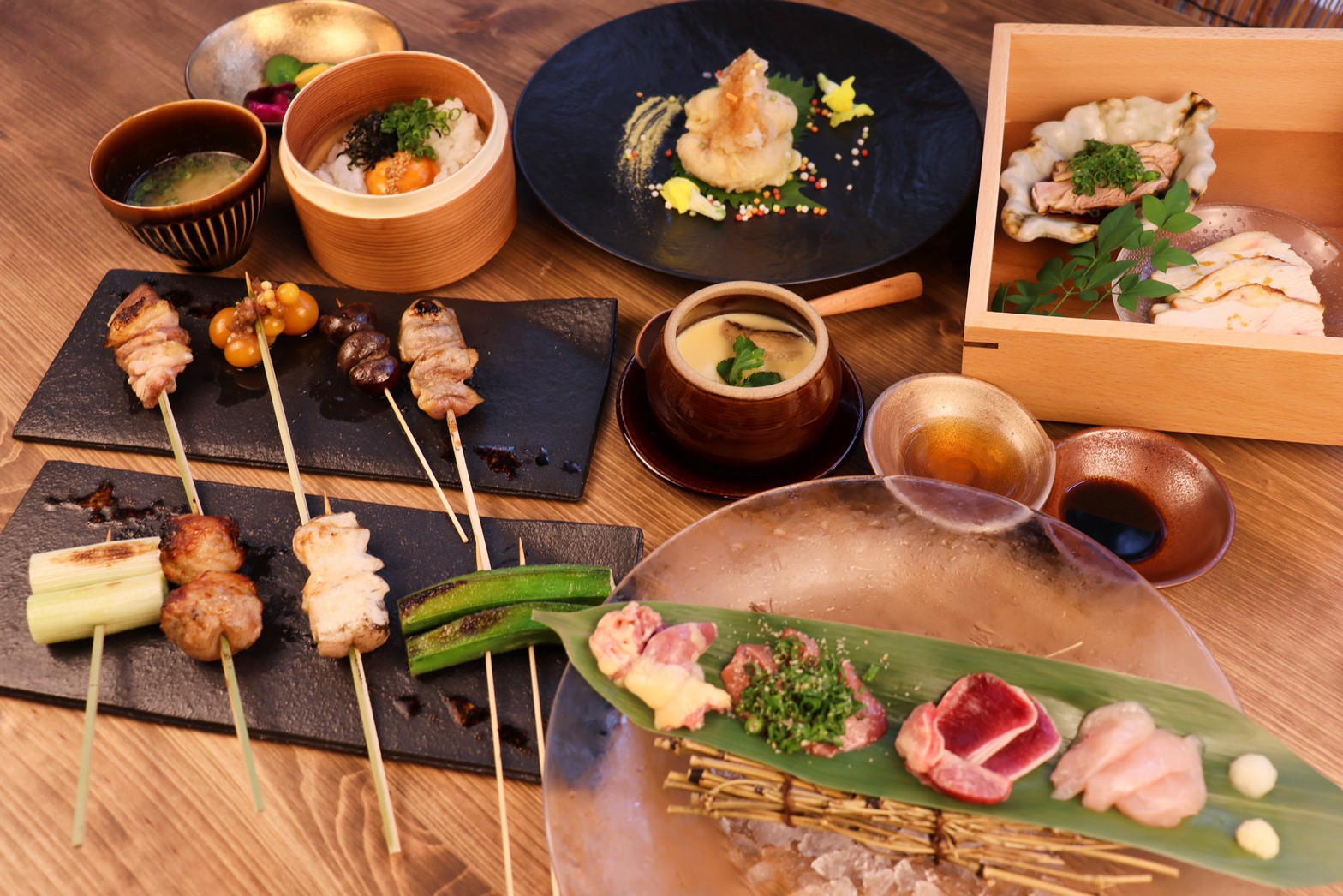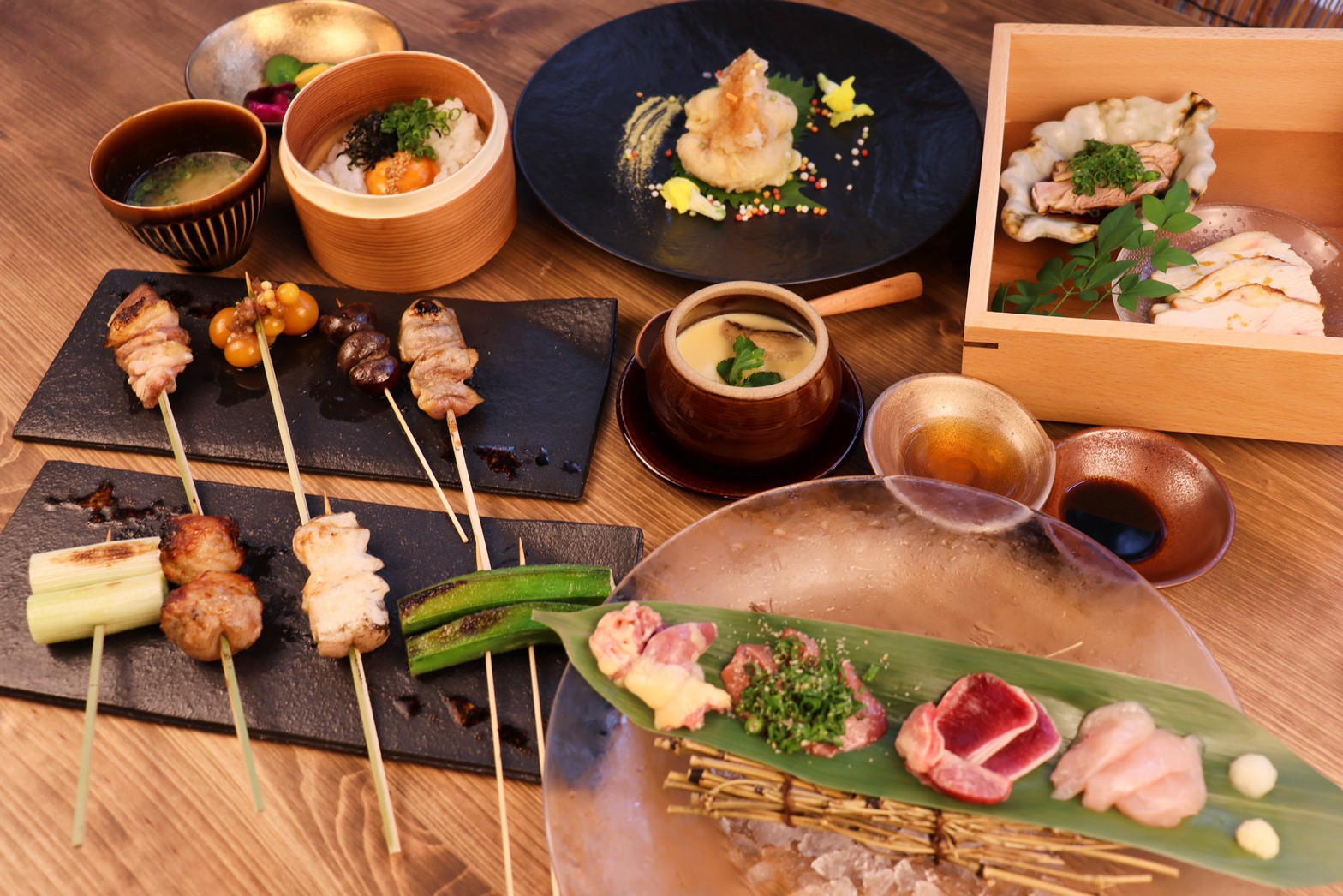 <Phantom Chicken (Jidokko) Full Course>
You can enjoy yakitori and sashimi of Jitokko, a premium free-range chicken from southern Miyazaki.
We offer a complete chicken course that includes grilled chicken that is made with a lavish amount of Jitokko chicken and slowly grilled over high grade binchotan charcoal from Miyazaki, and fresh Jitokko chicken sashimi that ends in the morning, which is rare among the 10 or so Jitokko restaurants in Japan.
Enjoy the taste of Jitokko chicken to your heart's content.
And for the last dessert, you can try the Dessert of the Day at Bar Kogakura in our building. Enjoy it with alcohol.
※It served may differ from what is shown in the above images, according to the seasons.
■Hours■
17:00~、19:30~
*There is a two-part schedule during the above hours.
■Attention■
・Reservation required 3 days in advance.
・The dining place is "Irodori", which is a 1-minute walk from inn.
・Please let us know if you have any food allergies or special dietary needs.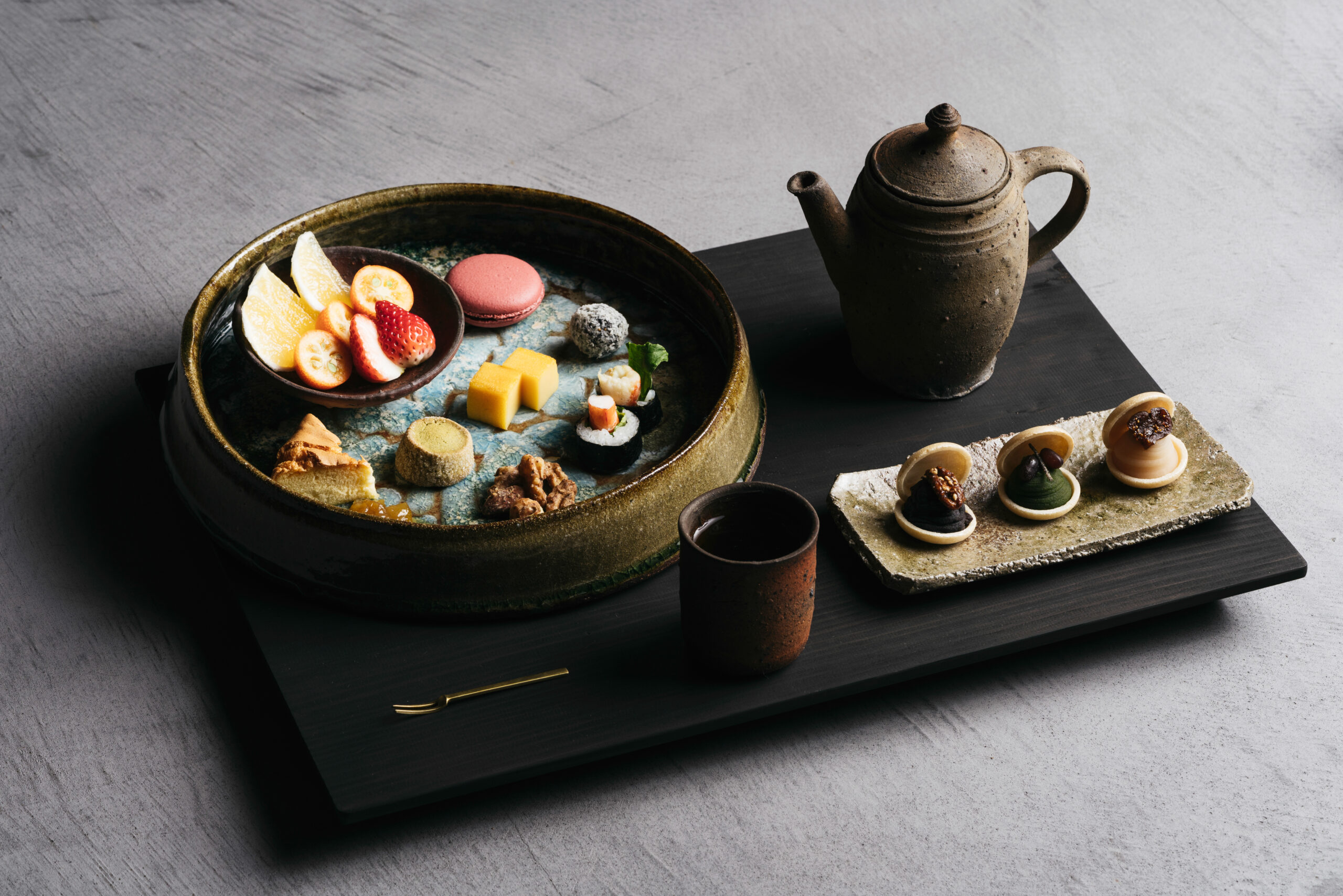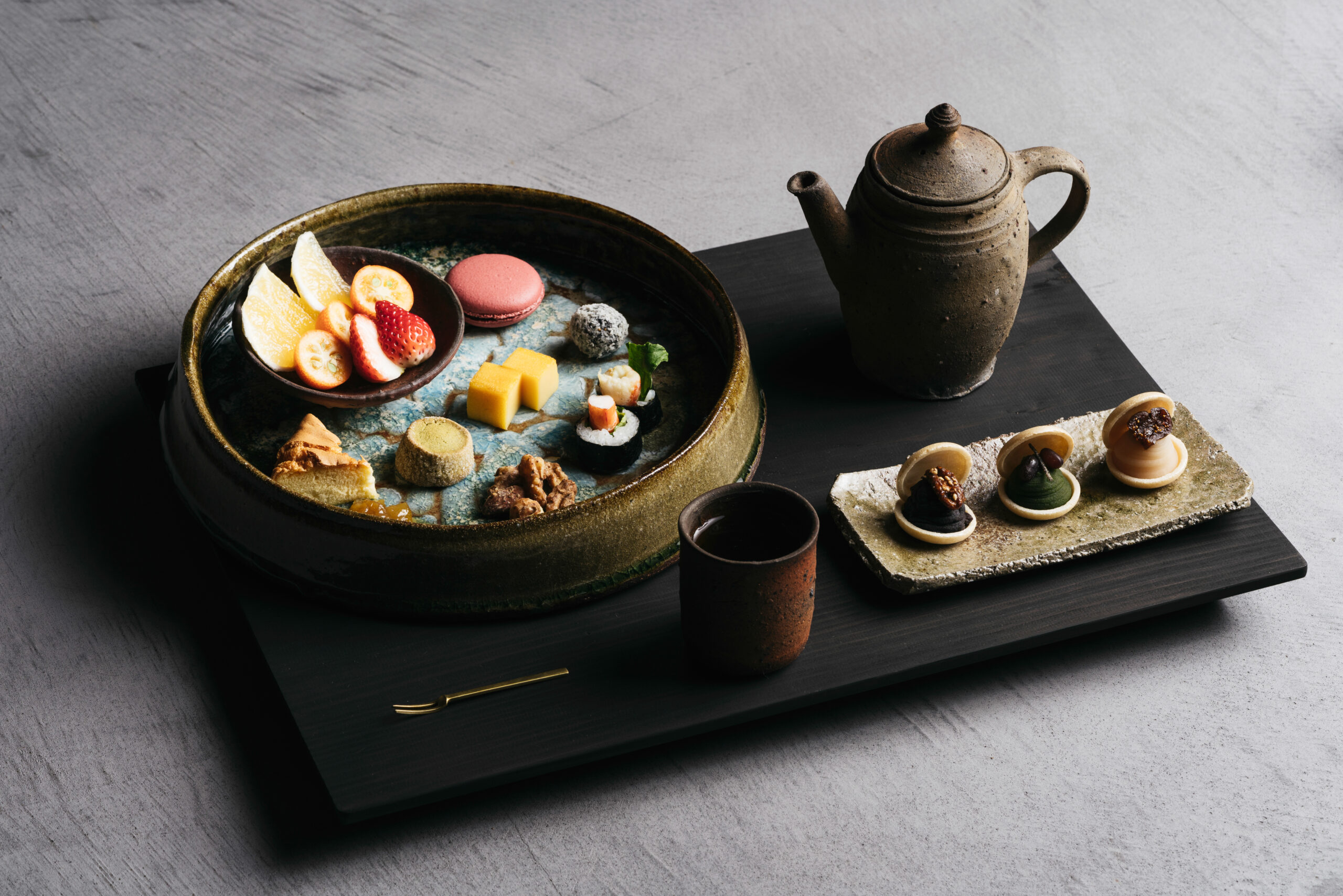 <Enjoy Japanese afternoon tea>
Enjoy a relaxing time and the fruits of Miyazaki at the Kokakura residence, a samurai residence, and Japanese afternoon tea.
Tea from the teahouse wad selection and special sweets including monaka are paired with pottery makers' bowls from all over the country.
Enjoy the local Obi confectionery and specialty collaboration.
*All images shown are for illustrative purposes only. Dishes may vary depending on the season.
Activity
keyboard_arrow_down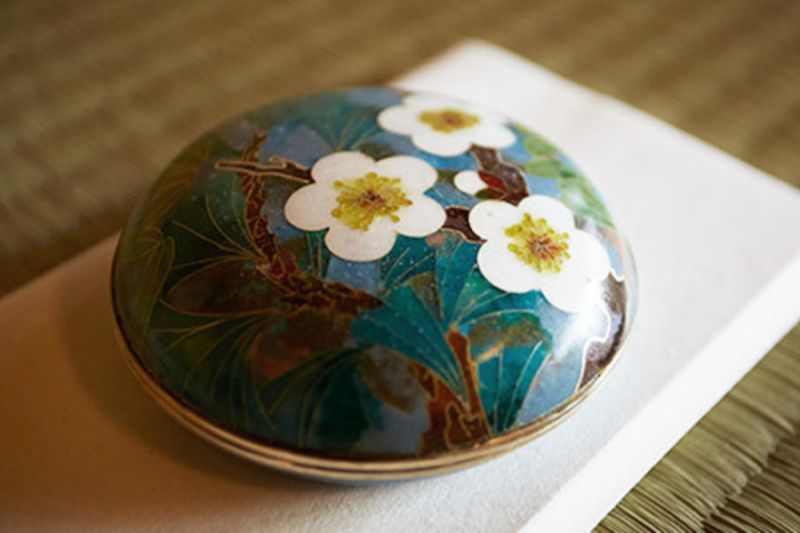 General Activity
You can experience various aspects of Japanese culture during your stay at Nazuna
About the Neighborhood
keyboard_arrow_down

Obi
Miyazaki
Once the center of a 51,000 "koku" fiefdom ruled by the Ito clan for close to three centuries, Obi is a quaint castle town with streets lined with samurai villas and merchant houses.
Map & Direction
keyboard_arrow_down

Nazuna Obi Onsen Resort
8-1-62 Obi, Nichinan, Miyazaki 889-2535
NEARBY STATIONS & AIRPORTS
15 min walk from JR Obi station
1 hour from Miyazaki airport by car
1. About 40 minutes by highway (From Miyazaki Expressway via Kiyotake South IC, get off at Nichinan Togo IC and head for National Route 222).
2. The Nichinan coastline course via Route 220 takes about 1 hour.
A straight line to Obi, a highway is recommended for the shortest route, and the Nichinan coastline course is recommended for leisurely sightseeing such as Udo Shrine and Sunmesse Nichinan.
Parking on-site available Kogakura-Tei : There are 2 signboards on the south side (next to the main entrance) and the west side "NAZUNA". It can accommodate up to 7 .
Keep In Mind
keyboard_arrow_down
– Call for inquiries and reservations at 9:00am -9:00pm.
– Room charge is subject to change.
– Children 6 and older are charged the same amount as adults.
– Children 5 and under are free. (Up to 2 people) (No futon bed or food)
– There is a restaurant "Irodori" located on the premises of our building. Please check the plan with dinner for details.
– Pets are not allowed in this inn.
– The price includes a 10% sales tax.
– The bathing tax (150 yen per person per night) is not included. Pay when you check out.
Brands
keyboard_arrow_down
Nazuna is devoted to creating novel Ryokans (Japanese style inns) that incorporate the unique qualities of the Ryokan's locale. We treasure every moment with our guests, and strive to ensure a personalized and unforgettable lodging experience.
Q&A